About Ingate Systems
Ingate makes it easy to connect SIP trunks to PBXs, Unified Communications (UC) solutions and call centers, and our security technology dates back to 1996. Since 2001, SIP has been the focus when designing our award-winning SIP-aware firewall products, making Ingate the only choice for enterprises planning a secure, flexible and interoperable communications solution. Ingate products are a perfect fit for any SIP-based VoIP/UC installation. Often cited by users and media for their ease of use, more than 10,000 Ingate products have been installed worldwide. Ingate Systems is based in Stockholm, Sweden and has filials and distributors all around the world.


If you wish to be contacted by Ingate, please enter your email and we will get back to you as soon as possible.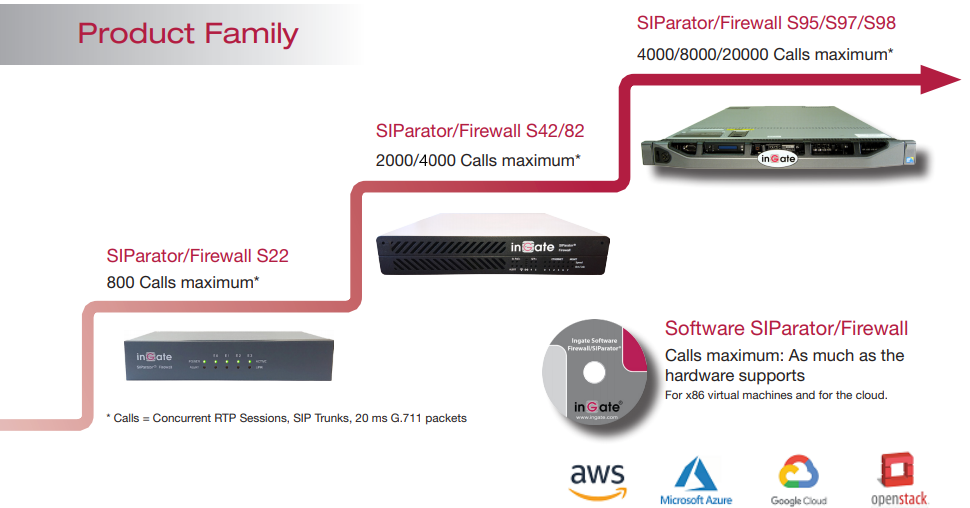 For any questions, free trials or offers, please contact us today.