Ingate Firewalls®
Ingate enterprise class firewalls are available in a range of models to meet the needs of the entire enterprise market. All Ingate Firewalls enables SIP communications (Session Initiation Protocol) while maintaining control and security at the network edge - no matter the size of your office or enterprise. Ingate has a long history of developing next-generation firewall technology that solves the NAT (Network Address Translation) issues with SIP.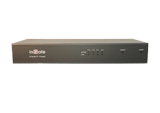 Ingate Firewall 1210
Specially designed for smaller enterprises, branch offices and home workers. With the Ingate Firewall 1210, these businesses can leverage the same productivity and cost-savings benefits of SIP-based Voice over IP, instant messaging and a host of other IP applications, as large corporations.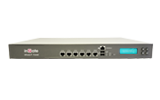 Ingate Firewall 1510/1560/1660
1510, 1560 and 1660 represent the midrange firewalls in the Ingate Firewall® family. They are powerful tools for enterprises and organizations looking for a complete data firewall with full support for Voice over IP and other forms of realtime communications based on SIP. It manages up to 2000 concurrent RTP sessions.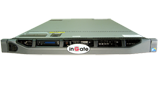 Ingate Firewall 2950/2970/2980
2950, 2960, 2970 and 2980 are designed for large enterprises, these Ingate Firewalls® are full-featured Voice over IP enabling firewall with full support for SIP. They are the largest Firewall in the Ingate line of award-winning SIP-capable products and can handle up to 4000/8000/20000 concurrent sessions respectively.