Register for Webinar October 14, Case study and Open Forum Q&A of Successfully Deploying SIP Trunking
Register today and you'll hear a case study from Tadiran Telecom illustrating how Tadiran's Aeonix UC&C platform can enable rapid SIP trunk deployments with any SIP trunk service provider and why Tadiran selected the Ingate SIParator® as its Session Border Controller. Open Forum, Q & A, ask the Ingate and Tadiran teams of professionals all your questions about SIP trunking and UC. Register
here.
Ingate Products Secure: Not Affected by Bash or Shellshock Security Issue
Ingate Systems products do not expose the Bash shell to any external usage and are therefore not affected by the widely reported Bash bug. Further the Ingate SIParator® (the SIP SBC) does not spread bash bug-related worm attacks, since SIP does not use such shell.

Few seats left on the Ingate SIParator Training in Stockholm. Make your reservations today!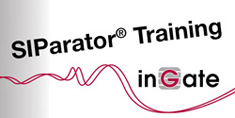 Join the Ingate SIParator training in Stockholm, Sweden on October 7-8, 2014 and become certified on the Ingate E-SBC products. For more information click
here
or contact
sales@ingate.com
.
Ingate's SIP Trunking, UC and WebRTC Seminars
Video Interview
with Steve Johnsson, President of Ingate Systems Inc., from Ingate's recent SIP Trunking, UC and WebRTC Seminars at ITEXPO West, in Las Vegas.
Ingate® Systems Certified with Virgin Media
Ingate Systems have completed successful interoperability tests and is now certified with Virgin Media according Virgin Media's requirements and test procedures of the SIP trunk service.


Ingate® Systems CEO Karl Stahl Honored as WebRTC Pioneer. Ingate CEO Karl Stahl has been recognized as a pioneer in the emerging WebRTC market at the WebRTC Conference & Expo IV. Click
here
to read more.
Videos From the WebRTC Conference & EXPO IV
Interview
with Ingate's US President Steven Johnson.
On stage demo
of the Ingate WebRTC & SIP PBX Companion by Ingate's CEO Karl Erik Ståhl.
The demo presentation
New Software Release,
Version 5.0.3 We are happy to announce the release of the new software version 5.0.3, which contains stability and security improvements. For the best performance we recommend everyone with an Ingate Firewall/SIParator product to upgrade to the latest software version. The new software can be downloaded by signing in. For more information please view the release notes
here
.
Webinar: "Ask the Expert: SIP Trunking and WebRTC"
Learn how SIP trunking lowers operating costs, and find out how WebRTC can be a game-changer for call centers, enterprises and service providers. A Q&A in which you can ask all about SIP trunking, WebRTC and UC.
Click
here
to read more.
Ingate Products Secure: Not Affected by Heartbleed Security Issue Ingate Systems products have not contained and do not contain the version of OpenSSL that is vulnerable to the widely reported Heartbleed bug.

Svenska Dagbladet Näringsliv
Artikel om Ingates emission
2013-04-27.