Strategic Partners
In today's marketplace, collaboration is key. Strategic partnerships are the pooling of resources: the maximum gain with the minimum risk for Ingate, Ingate partners, and our customers. Ingate Systems seeks partners with complimentary products and market focus. Our partnerships further the Ingate mission of bringing realtime SIP-based communications to the enterprise, providing the solutions that our customers need quickly, efficiently, and cost-effectively.
If you would like more information about Ingate's strategic partners, or would like to become a partner, contact info@ingate.com.
Server Vendors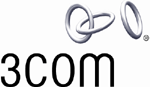 3Com Corporation (NASDAQ; COMS) is a leading provider of secure, converged voice and data networking solutions for enterprises of all sizes. 3Com offers a broad line of innovative products backed by world class, sales, service and support, which excel at delivering business value for its customers. Through its TippingPoint division, 3Com is the leading provider of network-based intrusion prevention systems that deliver in-depth application protection infrastructure protection and performance protection for corporate enterprises, government agencies, service providers and academic institutions. For further information visit www.3Com.com

Avaya enables businesses to achieve superior results by designing, building and managing their communications networks. Over one million businesses worldwide, including more than 90 percent of the FORTUNE 500®, rely on Avaya solutions and services to enhance value, improve productivity and gain competitive advantage. Focused on enterprises large to small, Avaya is a world leader in secure and reliable IP telephony systems, communications software applications and full life-cycle services. Driving the convergence of voice and data communications with business applications - and distinguished by comprehensive worldwide services - Avaya helps customers leverage existing and new networks to unlock value and enhance business performance. For more information about the Avaya/Ingate relationship, click here or read the value proposition.

Ingate Systems and BroadSoft have announced that the Ingate SIParator® successfully interoperates with BroadSoft's award-winning BroadWorks™. The joint solution will allow businesses to pass SIP-based communications through common enterprise firewalls. As VoIP more widely incorporates SIP, this proven interoperability will allow BroadSoft customers to have carrier-class scalability, maintenance, reliability, with the added benefits of traversing enterprise firewalls. BroadSoft, Inc., is the leading provider of voice applications and servers for service providers. BroadWorks, the company's flagship product, allows service providers to rapidly and economically design and deploy web-enabled enhanced telephony services to their customers. BroadSoft holds the largest market share in the IP Centrex space with the largest number of customers and deployments. For more information about the BroadSoft/Ingate relationship, click here.

Digium®, Inc., the Asterisk® Company, created, owns and is the innovative force behind Asterisk, the most widely used open source telephony software. Since its founding in 1999, Digium has become the open source alternative to proprietary communication providers, with offerings that cost as much as 80 percent less. Digium offers Asterisk software free to the open source community and offers Asterisk Business Edition and Switchvox IP PBX software to power a broad family of products for small, medium and large businesses. The company's product line includes a wide range of hardware to enable resellers and customers to implement turnkey solutions or to design their own voice over IP (VoIP) systems. More information is available at www.digium.com.

eZuce delivers an open source platform designed to provide virtualized communications. For companies looking for an IT and cloud solution to fulfill all their communications and collaboration needs, eZuce provides users the ability to communicate openly and globally in the most cost-effective way available. And, because eZuce is a software solution built for the cloud, IT best practices apply, making this the easiest platform to operate available today. The company also built the largest and most successful open source unified communication community known as the sipXecs solution from SIPfoundry, underlining its commitment to open standards. eZuce counts as its customers some of the largest and innovative Fortune 500 companies as well as leading system integrators and partners. For more information about eZuce please visit our website at www.eZuce.com.
Grandstream Networks is the leading manufacturer of IP voice/video telephony and video surveillance solutions. Grandstream serves the small-to-medium business and consumer markets with innovative products that lower communication costs, increase security protection, and enhance productivity. Our open standard SIP-based products offer broad industry interoperability, unrivaled features, flexibility, and price-performance competitiveness. Grandstream brings innovation to the IP communications market with exciting products of compelling values and differentiations. Grandstream Networks is headquartered in Brookline, Massachusetts with offices in Dallas, Los Angeles and Shenzhen/China. More information is available at www.grandstream.com.

innovaphone AG is an independent provider of IP telephony solutions for corporate customers. innovaphone has always completely dedicated its focus on the development, production and distribution of IP telephony solutions unlike traditional telephone exchange manufacturers and network suppliers. In doing so the company has become one of the few suppliers who is uncompromising in implementing IP technology: every solution component from innovaphone supports the supplier independent convergence standards H.323/H.450 and SIP. Thus the advantages of "Voice over IP" become visible in the VoIP gateways, the IP telephones and the IP-PBX – namely flexibility, protection of investment and economic efficiency.

IVR Technologies' Talking SIP is an advanced software platform that combines five traditionally separate network elements into a single, tightly integrated solution for SIP-based voice over IP networks. Talking SIP's revolutionary architecture combines the features of an application, media, real-time billing, location, and registration server into a single, cohesive, all-in-one solution. Talking SIP is designed to drive revenue to the network by providing intelligent and in-demand applications that attract users and reduce turnover through innovative features, creative billing options, customizability and end-user empowerment.
For more information and assistance please contact IVR Technologies, Inc. sales at: +1 213-634-1522 or sales@ivr.com / www.ivr.com.

Mitel is a leading provider of integrated communications solutions and services for business customers. MitelÂ's voice-centric IP-based communications solutions consist of a combination of telephony hardware and software that integrate voice, video and data communications with business applications and processes. These solutions enable our customers to realize significant cost benefits and to conduct their business more efficiently and effectively by enabling enhanced communications, information sharing and collaboration within a business and with customers, partners and suppliers. Mitel is headquartered in Ottawa, Canada, with offices, partners and resellers worldwide. For more information visit www.mitel.com.

The Microsoft Office System is an easy way to help more people use information to positively impact their business. Through a system of familiar and easy-to-use programs, servers and services, users can connect people and organizations to information, business processes and each other -- helping ensure that they derive the most value out of information. The Microsoft Office System consists of the 2003 editions of Microsoft Office, Microsoft Office SharePoint ™ Portal Server 2003, Microsoft Office Project and Project Server 2003, Microsoft Exchange Server 2003, Microsoft Office Live Communications Server 2005, Microsoft Office Live Meeting 2003, Microsoft Office FrontPage® 2003, Microsoft Office InfoPath ™ 2003, Microsoft Office OneNote ™ 2003, Microsoft Office Publisher 2003 and Microsoft Office Visio® 2003. Enabling technologies, such as Microsoft Windows® SharePoint Services and Microsoft Windows Server 2003, enhance the features and functionality of products in the Microsoft Office System.

Objectworld Communications Corp. is the first and only provider of IT Telephony™, VoIP phone system software for the Microsoft® Windows® platform. Objectworld products cut costs and enhance productivity by extending or replacing traditional phone systems with VoIP, Unified Messaging, Unified Communications and more. UC Server allows customers to take control of their phone systems with simple but powerful administration and productivity tools, including seamless, real-time integration with Active Directory® and a point-and-click service creation environment. Strategic alliances with leading SIP end-point vendors through the Objectworld Connect™ Partner Program provide customers with unprecedented choice, control and peace of mind. Objectworld is the intelligent choice for organizations seeking to gain competitive business advantage by integrating business communications with business processes. For further information, please visit our Web site at www.objectworld.com.

Pingtel is reshaping the communications market by delivering the first enterprise class SIP PBXs, SIP call managers/routers and SIP softphones based on 100% SIP, 100% open source software. Offering enterprise-class communications applications under Linux-style subscription licenses, Pingtel combines the best attributes of open source development - low cost, adaptability and flexibility - with the reliable solutions and support enterprises require for voice applications. Pingtel's open source SIP PBX is the linchpin technology that will catalyze the movement of enterprise communications into the data center and away from purpose-built hardware. Like enterprise-grade Linux, this approach will drive commoditization of traditional telephony hardware and software and eliminate vendor lock-ins that keep prices high and limit innovation. For more information, visit www.pingtel.com.

RADVISION (Nasdaq: RVSN) is the industry's leading provider of market-proven products and technologies for unified visual communications over IP and 3G networks. With its complete set of standards-based video networking infrastructure and developer toolkits for voice, video, data and wireless communications, RADVISION is driving the unified communications evolution by combining the power of video, voice, data and wireless – for high definition videoconferencing systems, innovative services on converged IP and 3G networks, and highly scalable video-enabled desktop platforms for IP and emerging next-generation networks. For more information about RADVISION, visit www.radvision.com.

ShoreTel is the fastest growing IP PBX company worldwide and the leader in customer satisfaction. The company has shipped its groundbreaking solutions since 1998 and continues to outpace the rapidly expanding VoIP market with technological advances and sales that are doubling year over year. ShoreTel voice systems are designed to make businesses smarter, setting new standards for usability and manageability while reducing telecommunications costs. A uniquely distributed architecture extends enterprise-class voice services to every office and outpost, keeping employees fully connected wherever they go. A select, worldwide group of channel partners provide top-notch service and support. For more information, visit www.shoretel.com or call 1-877-80SHORE .

snom technology AG was founded in 1996 and provides products in the area of Voice-over-IP, primarily on the basis of open-standard SIP. They stand out due to their high security standards and a multitude of functions that make everyday communication in the business area considerably easier. snom products offer a decisive advantage thanks to their high interoperability. They can be combined with numerous devices of other established manufacturers, thus guaranteeing the user the greatest possible independence. The devices are suitable for use in small and medium-sized enterprises, home offices, and for Internet Service Providers, carriers, and OEM customers. With our sales network, snom is represented in over 20 countries.

Sphere Communication is the first to deliver IP PBX technology as a business application for Service Oriented Architectures. A software company, Sphere has the most robust IP-based software communications technology available in the marketplace. Developed around hundreds of enterprise installations the Sphericall platform hosts an extremely rich PBX feature set and is proven in deployments that scale to more than 20,000 users. Sphere provides application developers with the Sphericall Web Services SDK, enabling communications to be integrated with a wide range of business applications. Founded in 1994 Sphere Communications is headquartered in Lincolnshire, Illinois and provides its products to a variety of enterprise customer networks. For more information please see the Sphere Communications web site at www.spherecom.com or contact us at 1-888-774-3732.

For over 50 years Tadiran Telecom has been serving businesses of all sizes, including some of the World's largest companies and organizations in various market segments across 41 countries. Tadiran offers a comprehensive family of communication products including Unified Communications & Collaboration, Contact Centers, and Business phones.

Tadiran delivers superior solutions, support, and service to our global customer base. Tadiran's Flagship Product is the Aeonix UC&C solution. Aeonix is a software based Unified Communications & Collaboration solution that consolidates disparate business applications into a single powerful platform. It is delivered on a fault tolerant and open architecture, with intuitive management tools. Aeonix can be deployed in a private cloud environment or as an on-premise solution. The Product was specifically designed to address current and future challenges of distributed organizations.

Ubiquity Software Corporation develops and markets SIP-based communications software, including its award-winning SIP Application Server (SIP A/S) and Speak Conference Director. The SIP A/S is both a carrier-class deployment platform and a programmable, standards-based application creation environment (ACE) that allows providers to develop and deploy next-generation converged communications services. Speak Conference Director is a rich media conferencing application built using the SIP A/S and sold to service providers worldwide. Use of the SIP A/S is extended to service providers and Independent Software Vendors (ISVs) through open, standards-based application programming interfaces (APIs).
Gateway Vendors

Dialogic Corporation, a global provider of world-class products and technologies for media and signal processing and Ingate® Systems have validated the Dialogic® 2000 Media Gateway Series (DMG2000) as interoperable with Ingate SIParator® and Ingate Firewall® products. The combination of a DMG2000 gateway and an Ingate SIParator or Ingate Firewall allows enterprises utilizing legacy PBX and Contact Center systems to easily and securely adopt SIP trunks as a replacement for traditional PSTN voice services. More information on how the products are used to enable SIP Trunking in legacy environments is available here.

VegaStream is a leading supplier of dedicated business VoIP gateways. VegaStream's Voice over IP (VoIP) gateways enable service providers and business customers to rapidly deploy and profit from lower telephony costs and improved productivity across their organization's HQ and remote offices. The award winning Vega 50 and Vega 100 gateways are based on international communications standards - including both SIP and H.323 - to deliver an open and non-proprietary VoIP solution that can be seamlessly integrated alongside existing communications investments.
Client Vendors

The Microsoft Office System is an easy way to help more people use information to positively impact their business. Through a system of familiar and easy-to-use programs, servers and services, users can connect people and organizations to information, business processes and each other -- helping ensure that they derive the most value out of information. The Microsoft Office System consists of the 2003 editions of Microsoft Office, Microsoft Office SharePoint ™ Portal Server 2003, Microsoft Office Project and Project Server 2003, Microsoft Exchange Server 2003, Microsoft Office Live Communications Server 2003, Microsoft Office Live Meeting 2003, Microsoft Office FrontPage® 2003, Microsoft Office InfoPath ™ 2003, Microsoft Office OneNote ™ 2003, Microsoft Office Publisher 2003 and Microsoft Office Visio® 2003. Enabling technologies, such as Microsoft Windows® SharePoint Services and Microsoft Windows Server 2003, enhance the features and functionality of products in the Microsoft Office System.

snom technology AG was founded in 1996 in Berlin by Nicolas-Peter Pohland and Dr. Christian Stredicke. It offers products and services in the voice-over-IP (VoIP) area, the speech communication over networks. So far the main users have been small and medium-sized companies as well as Internet Service Providers. snom specializes in manufacturing Linux-based VoIP-telephones, based on open standards and SIP. snom is a customer-oriented company producing state-of-the-art, affordable VoIP phones with a high cost-performance ratio and a range of practical SIP applications for business. With software products like the Calling Card Platform 4S for prepaid services and the SIP Provider Partnership Program, snom is strengthening its position as a full-service company for SIP.
Carriers

ANPI is the premier provider of SIP, VoIP, and hosted IP communication and application services. It is committed to delivering powerful and reliable business solutions to serve the evolving needs of businesses through technology and service innovation. ANPI has developed an industry leading SIP Trunking offering and Unified Communications (UC) platform to deliver communication and collaboration tools such as hosted PBX features as well as audio, web and video conferencing. The ANPI SIP Trunking and hosted UC solutions are available nationwide complemented by a range of broadband and connectivity options, business continuity and security. ANPI solutions support the variety of devices mandated by today's distributed and mobile workforce. To ensure the highest levels of service, the ANPI private IP network is proactively monitored by a Network Operations Center staffed 24x7 with highly experienced telephony engineers and technicians. Based In Springfield Illinois ANPI began serving rural telecom companies in 1996, and today nearly 800 CLECs, ILECs, IXCs and regional wireless carriers use ANPI for voice and data solutions. ANPI owns and operates a multi-service Internet Protocol/Multiprotocol Packet Label Switching (MPLS) over Optical Transport Network (OTN) network that spans the Continental United States with switching and/or PoP facilities in Los Angeles, Las Vegas, Dallas, Chicago, Atlanta and New York City. For more information on ANPI and its product offering, please visit www.anpi.com or call us at 877-366-2674.

BandTel is a leading worldwide provider of SIP Trunking services. The company is dedicated to ensuring its customers and partners alike have access to the most reliable, end-to-end VoIP service available on the market today. Its N-PlusSM architecture is designed to solve the throughput and redundancy problems on high capacity SIP based networks and eliminates any single point of failure. BandTel continues to develop strong partnerships with leading carriers and telecommunications companies such as: Global Crossing, XO Communications, Level 3, Qwest Communications and Verizon Business. BandTel is headquartered in Newport Beach, California

Bandwidth.com is a complete communications provider offering advanced VoIP, internet and network services in all 50 states and around the world. We provide compelling new features and dramatic cost savings to both small and large businesses.

Founded in 2001, Broadvox is a worldwide leader in providing integrated managed VoIP services to SMB, Enterprise and Carrier customers. It has deployed one of the largest, full-featured global VoIP networks and is trusted by more than 160 telecommunications carriers, CLECs, ISPs and over a thousand enterprises to terminate and originate over six billion minutes annually. The Broadvox network operations center provides the reliability, security and quality of service required by the worldÂ's most discriminating customers. Broadvox offers SIP Trunking, SIP origination and termination services and hosted communications solutions. Broadvox is headquartered in Dallas, Texas. Please visit www.Broadvox.net for additional information.

nexVortex is the leader in providing Business Grade VoIP Trunking and line services. Our Service Assurance Manager (SAM) enables us to deliver a superior level of audio quality at extremely attractive prices with the reliability that businesses demand. We provide flexible plans and features including VoIP Disaster Recovery for peace of mind that your voice operations will continue to operate even in the event of a natural disaster or a catastrophic failure of your equipment or Internet access, authentication keys that can exclude ex-employees, VoIP hunt group emulation and real-time account management and billing. For more information visit www.nexvortex.com or call 703.579.0200

Voiceflex was established to provide advanced IP telephony (VoIP) services for UK businesses. Bringing the reliability of the Internet to the telephone, Voiceflex is an advocate of SIP (Session Initiation Protocol) - the latest technology allowing voice calls to be made over the Internet. Voiceflex uses its own SIP technology offering developed completely in-house, to provide low cost, ISDN replacement lines that provide the best possible call quality, inexpensively with the flexibility that comes from using the Internet. For more information visit www.voiceflex.com or call 020 3301 6000.
Others

The SIP School™ is the web's leading SIP training and Certification service that has quickly gained the backing of manufacturers and organisations that are prominent in the Telecoms industry. Its SSCA® certification program is the only 'globally recognised' certification in industry today and is becoming widely known as the SIP certification to attain. SIP, which stands for Session Initiation Protocol has become the most important protocol in Voice and Unified Communications today as it is built into Handsets, PBX systems, Gateways and is also displacing traditional Digital and Analog lines with SIP trunks. Its importance to the Telecoms industry cannot be understated and educated people are crucial to its development, hence the success of The SIP School's programs. The SIP School has become the provider of choice for SIP education and with the backing of the TIA, Bicsi and USTelecom along with many UC manufacturers it is firmly established as the world leader. "The Telecommunications Industry Association (TIA), the leader in advocacy, standards development, business development and intelligence for the information and communications technology industry, has officially endorsed the The SIP School™ as the provider of choice for training and certification for Session Initiation Protocol (SIP). " For a full list of training programs plus demos and pricing, please visit http://ingate.thesipschool.com.
TheGreenBow has built a range of enterprise security software for the desktop and laptop to secure access and communications. Our strong security portfolio includes Personal Firewall, IPSec VPN Client, Security Suite, Email & File Encryption and Central Policy Server.
TheGreenBow Security products are designed to integrate smoothly with existing Antivirus or Antispam and support several kinds of USB Token. All products can be centrally managed. Our enterprise security software can be packaged with a USB flash drive and shipped worldwide. TheGreenBow security products are also known to be extremely easy to use.
TheGreenbow is a privately owned company and was founded in 1998.

RSA Security Inc. helps organizations build secure, trusted foundations for e-business. With approximately one billion RSA BSAFE-enabled applications in use worldwide, more than ten million RSA SecurID authentication users and almost 20 years of industry experience, RSA Security has the proven leadership and innovative technology to address the changing security needs of e-business and bring trust to the online economy. For nearly two decades, RSA Security has partnered with leading vendors to provide security solutions for enterprise customers. Ingate Systems has been certified as is RSA SecurID Ready, and is a member of the RSA Secured Partner Program. The RSA Secured partner program works with software and hardware vendors to integrate or establish interoperability between partner products and RSA Security products including RSA Keon, RSA SecurID, RSA ClearTrust, and RSA BSAFE.

Webtrends has certified that Ingate Firewalls are compatible with Webtrends Firewall Reporting.
WebTrends is the e-business intelligence product line from NetIQ, offering a comprehensive set of solutions for web analytics and management. WebTrends' award-winning software and e-service solutions provide insights into visitors' behavior and preferences that translate into enhanced business performance, including higher returns on infrastructure and e-marketing investments and improved visitor-to-customer conversion rates. WebTrends solutions now power the e-commerce initiatives of over 55,000 customers worldwide, including over half the Fortune and Global 500s.
Webtrends recognizes partnering as a critical success factor, and is committed to developing and maintaining win/win strategic partner programs with a broad spectrum of technology industry leaders.

Codima develops and markets software tools that help to reduce costs, save time and successfully manage VoIP networks from installation to daily operation. The company is a Microsoft Certified Partner and an Avaya Gold Partner. Codima Toolbox, designed from ground up to be VoIP specific, is a fully automated and fully integrated solution for VoIP Readiness and VoIP Quality Assurance as well as Network Inventory, Mapping and Monitoring. With the unique ability to visualize any network directly with Microsoft® Office Visio®, Codima Toolbox delivers valuable information when pre-assessing converged networks. Focused on easy to use, cost-efficient, highly visual and modular tools the best practice VoIP Management solution enables organizations to take Voice over IP to the next level.
The VoIP Pre-Assessment tool simulates traffic and stress tests the limits of a network preventing project delays and customer dissatisfaction, to ensure successful and cost efficient VoIP implementations
The Network Inventory, Mapping and Monitoring tools map, monitor and find bottlenecks in any IT network visualizing IT Assets directly in Visio® providing extensive information
The VoIP Monitoring and Troubleshooting tools assure call quality and minimize downtime
Codima also offers a comprehensive VoIP Tool Kit for IT Professionals
Founded in 2003, ThinkTel is a 100% Canadian-owned business telecommunications provider, catering to the SMB, enterprise, and wholesale segments. Thanks to a CLEC footprint covering over 1000 centres across the country, ThinkTel operates an advanced national network, designed to meet the demanding standards of Canada's largest organizations. ThinkTel is one of the longest operating and most experienced providers of SIP-based telecommunications services in Canada, and proud to be the first and only Canadian company independently qualified by Microsoft's standards, to deliver SIP trunking for Lync & OCS R2. ThinkTel's expertise lies in delivering highly-reliable, adaptable voice, video, and data services, including enterprise-grade SIP trunking, wholesale VoIP, and Hosted or Managed Microsoft Lync services. Through a network-neutral approach, flexible solutions are proposed that meet customers' requirements and enable them to reach their cost-cutting goals, while leveraging their existing infrastructure whenever possible. For more information, please visit www.thinktel.ca.
Twilio take care of the messy telecom hardware and expose a globally available cloud API that developers can interact with to build intelligent and complex communications systems. As your app's usage scales up or down, Twilio automatically scales with you. You only pay for what you use - no contracts, no shenanigans.