Ingate E-SBC with Microsoft Lync
The Ingate® SIParator®/Firewall E-SBCs (Enterprise Session Border Controllers) connects Microsoft® Lync® to Internet Telephony Service Providers (ITSPs) SIP trunks. The SIParator resolves any NAT and firewall traversal issue, enables a secure and reliable telephony connection and resolves interoperability issues. The SIParator E-SBC is easy to install and can also connect an additional enterprise IP-PBX to Microsoft Lync and to the ITSP over the SIP trunk.
The Ingate SIParator E-SBC is a powerful tool that offers enterprises a controlled and secured migration to Voice-over-IP (VoIP) and other live communications based on Session Initiation protocol (SIP). The Ingate is a unique solution that seamlessly works with any existing firewall, or on its own, to allow the flow of SIP traffic to reach the user in the enterprise.

Ingate provides solutions for enterprises and the Ingate E-SBC products are available both in hardware and software versions.

Ingate can also provide ITSP Lync solutions for service providers and has been lab qualified for ITSP usage through the Microsoft test suite including all options (i.a. TLS/SRTP).
Ingate Key Benefits for Enterprises
Secure and complete NAT/firewall traversal
Resolves interoperability issues
High security and reliability
Transcoding of TCP/TLS/UDP and SRTP/RTP
Quality of Service (QoS)
High availability solutions
Price competitive
Easy deployment with the Ingate Startup Tool
Easy to manage via the Ingate Web GUI
Available as hardware and software-only solutions
Qualified for Lync installations through Microsoft Unified Communications Open Interoperability Program (UCOIP)
Read more in the brochure

Contact sales@ingate.com for more information on Ingate E-SBCs for Microsoft® Lync®.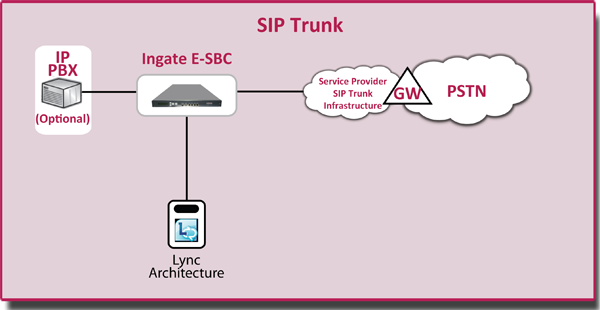 The Ingate SIParator E-SBC can securely connect directly to the ITSP on WAN-side and to the Lync on the protected enterprise LAN.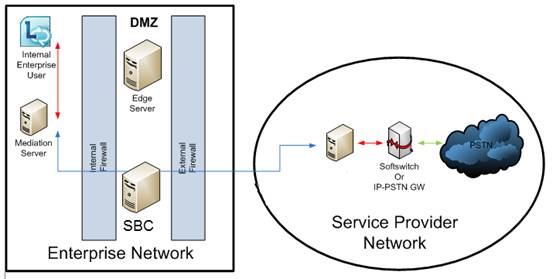 The SIParator can also be deployed in an enterprise DMZ, but that is not required since it includes its own firewall. (Other SBCs may require internal and external DMZ firewall for security.)