Ingate Service Provider Solutions
Ingate has a wide range of products for Internet telephony service providers (ITSPs) hosted VoIP or SIP trunk offering for small and medium businesses and enterprises. Ingate E-SBCs quickly and easily facilitate the connection between SIP devices on the customer LAN such as phones and softclients, and a PBX and a service provider. Award-winning technology powers Ingate SIParators and Firewalls, which serve as the demarcation point of the enterprise network for both data and voice. The products work hand-in-hand with IP-PBXs and other SIP devices on the LAN to enable a service provider to offer a connection to their SIP services. The products solve firewall/NAT (Network Address Translation) traversal, SIP normalization and security issues. Ingate's E-SBCs come in models handling 50 – 20.000 simultaneous voice calls, have support for the widest range of IP-PBXs and are easily installed using Ingate's Start-Up Tool.
Ingate E-SBCs are delivered as hardware or as a software solution.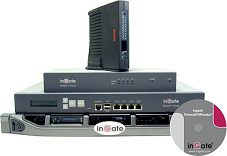 Service Provider Solution for the Enterprise
With an Ingate product at the customer network edge, Internet telephony service providers (ITSPs) can interface with any SIP-enabled IP-PBX, eliminating the need to achieve interoperability with every IP-PBX vendor and address the widest number of customers. Ingate Firewalls and SIParators serve as a "normalization engine" between the IP-PBX and ITSP, paving the way for a successful SIP trunk rollout.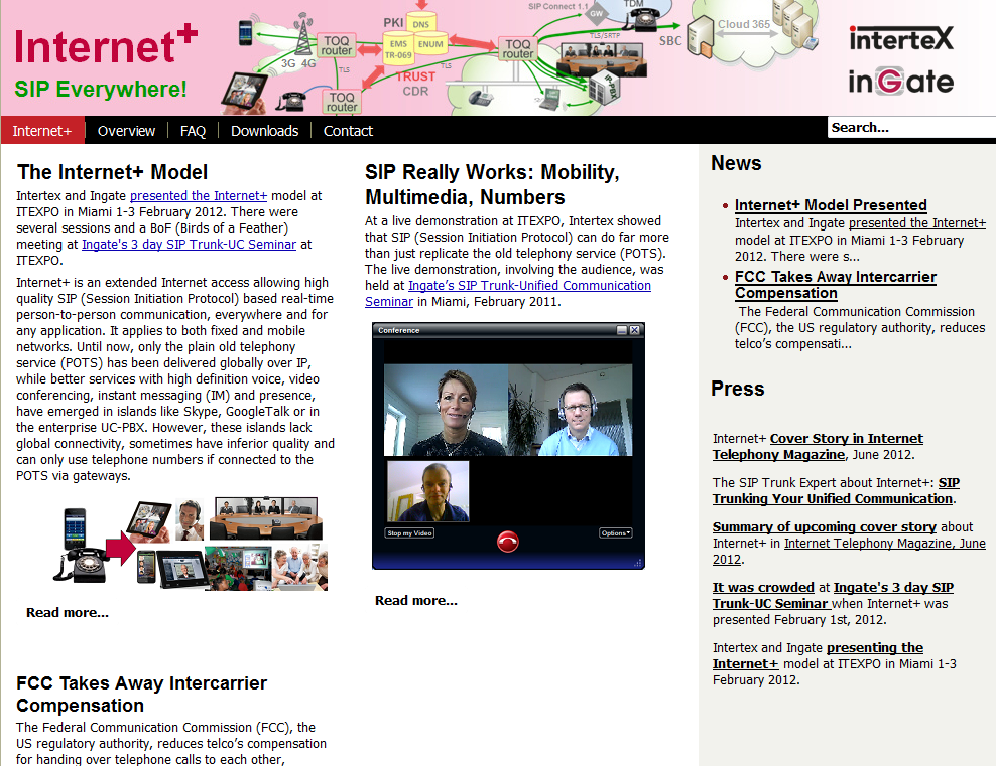 Internet +
Ingate and its sister company Intertex have presented a radically new and easy-to-deploy way to achieve global Unified Communications, the Internet+. Brief: An Internet+ Model for Global Unified Communication. Presentation: Overview of an Internet+ model. Both TOQrouter products and TR-069 Element management System are available.
Read more about our E-SBCs in our brochure: