Ingate's SIP Trunking, UC & WebRTC Seminars @ ITEXPO
Learn everything you need to know from the industry's top experts at these educational seminars. Free for ITEXPO attendees.

The current, latest and upcoming on SIP trunking, UC and WebRTC will be featured at the Ingate seminars at ITEXPO West, October 6-8, 2015 at the Anaheim Convention Center in Anaheim, California. Join thought-leaders from Ingate, Grandstream, Tadiran Telecom, Telecom Reseller, Phone.com, TMCnet, Shoretel and Twilio in this free, educational, seminar series.

Live Demonstration - How WebRTC can Enhance the PBX, UC and Call Center Solution A SIP/WebRTC gateway can bring important features to the enterprise SIP-based infrastructure. Context-sensitive click-to-call buttons on the company website is the call center killer application. The WebRTC browser can become a voice/video telepresence-quality SIP conference client to be used locally and remotely. This live demonstration setup – including multiparty video conferencing – is available throughout the seminar days.


Presentations from the seminar:
More presentations are coming. Please visit again.


---
Since 2006, Ingate Systems has been leading the charge in enterprise SIP education, providing critical information on SIP, SIP trunking and UC to nearly thousands of attendees at ITEXPO. At ITEXPO Anaheim, the Ingate SIP Trunking, UC & WebRTC Seminars will once again deliver need-to-know information in this free two-day educational seminar series and bring together some of the most visionary people in our industry to discuss what's next in real-time communications.
The Seminars will be held in room 204A at the Anaheim Convention Center in Anaheim, California.

Agenda for the SIP Trunking, Unified Communications & WebRTC Seminars:

Tuesday, October 6 - SIP Trunking Academy

8:30AM - Introduction and Welcome
8:45AM - SIP Explained (Telecom Reseller)
9:15AM - ShoreTel Connect Cloud and Onsite SIP Trunking Solutions (ShoreTel)
9:45AM - E-SBCs with Multi-Site SIP Trunking (Packet Fusion)
10:15AM - Securing SIP Trunks in the Cloud (Twilio)
11:15AM - Extending UC Throughout a Business (Grandstream)
11:45AM - The Role of the E-SBC (Ingate Systems)
1:30PM - SIP Trunking as a Managed Service: Why An E-SBC Matters (Phone.com)
2:30PM - What's Next for SIP Trunking (TMCnet, Ingate Systems)
Wednesday, October 7 - WebRTC and UC Day
9:00AM -WebRTC Introduction and Overview (Ingate Systems)
9:30AM - Will UC and WebRTC Reseller Market go Hand in Hand? (Telecom Reseller)
12:30AM - Running Business-Critical Solutions on WebRTC From the cloud (Twilio)
1:15PM - WebRTC in ShoreTel Connect Solutions (ShoreTel)
2:00PM - UC Case Studies (Tadiran Telecom)
2:45PM - WebRTC in the Call Center and 1-800 Number Replacement (Ingate Systems)
3:15PM - WebRTC in the Enterprise (Ingate Systems)
3:45PM - The Phone Redefined: WebRTC Browser and Mobile App Soft Clients (Ingate Systems)

Watch a video summary of previous seminar, by Steve Johnson, President of Ingate Inc.


---
SPONSORS AND GUEST SPEAKERS: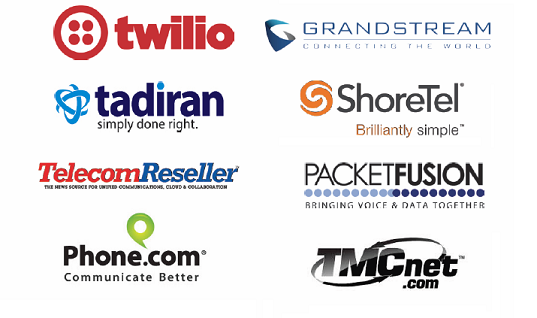 ---
Support? | Helpdesk!

Isafjordsgatan 30C SE-164 40 Kista, Sweden | info@ingate.com | Contact us | Home

How Ingate uses cookies